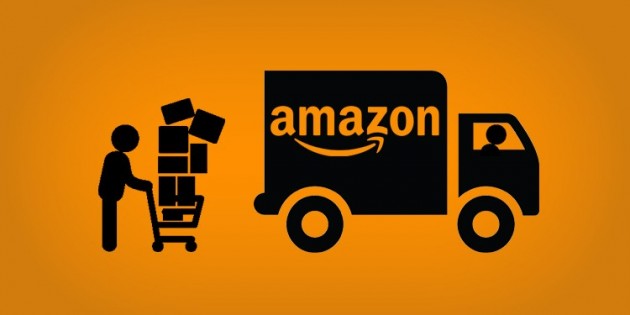 The reality is that more than any other time in modern history, the marketing playing field has leveled. Because of this, even new Amazon sellers can leverage everything from social media to market research software to source new products and market them to the masses.
In this post, we will explore 5 key techniques for marketing your product on Amazon and how to apply them most efficiently and effectively.
But before we begin, keep in mind that the techniques we are about to cover must be used together. No single marketing trick can put your product on the road to long-term success. The combination of Amazon specific advertising, general marketing and old-fashioned persistence is the tried-and-true way to go.
1. Maximize Exposure Using Amazon PPC and Sponsored Ads
One of the easiest ways to market your product on Amazon is by maximizing your listing's exposure. Amazon uses a system called Cost Per Click Advertising or CPC. Some people also refer to this as Pay Per Click or PPC. Basically, Amazon places your ad in search results and product pages based on your chosen keyword bid. Anytime your ad is clicked, you are charged.
This is unlike some other forms of online advertising where you pay by impression instead. Facebook utilizes this type of advertising, called PPM, and advertisers pay a specified price for every 1,000 people who see the ad.
PPC marketing campaigns are easy to set up and made to work within your specific marketing budget. Before starting a PPC campaign, you need to research your product's market in order to establish an estimated budget. This process is vital because certain product's click prices differ depending on market saturation and competition for high-ranking keywords.
2. Consider Enhanced Brand Content
One of the major drawbacks to the Amazon SERP is the overwhelming amount of information and text on the screen. To really catch a customer's attention, you need standout copy and photography.
Because of this, more and more sellers are turning to the "advanced" material of EBC, or Enhanced Brand Content. Amazon has recently added a slew of new options and easy-to-use templates to its EBC program.
To qualify for this service, sellers must be approved as brand owners through the Amazon brand registry process. Sellers can also qualify for EBC through managed selling programs such as Launchpad or Amazon Exclusives.
3. Develop an Email Follow-Up System
A key component to effective Amazon marketing is pinpointing who is buying your products and attempting to forge a long-term relationship with that customer. A common technique for achieving this goal is establishing an email list and developing a system for following up with customers via this connection. Though Amazon does not divulge personal email addresses to sellers, you do have the ability to forward follow-up emails to your customers.
Amazon provides sellers the chance to send customers emails in order to lend feedback or pose additional questions. These emails are an often misused chance for you to reach out directly with buyers while continuing to reinforce your brand message and provide personalized customer service.
4. Manage Your Marketing Workflow
Once you have written a quality follow-up email, managing your customer outreach strategy is key. Even a minor degree of Amazon success brings with it the requirement for some automated system or software to help you manage your marketing workflow. A number of different services exist to assist you with this process. One such service is called Feedback Geniusfrom Seller Labs.
This service allows you to upload multiple emails for your entire catalogue of products. Once emails are uploaded, the software helps you manage your scheduling, delivery and response process. You'll now have more time to focus on other aspects of your business.
5. Include a Customized Card Insert
A rather simple but often misused marketing tactic is the inclusion of a customized card insert. Card inserts can be made in all shapes and sizes and take on a variety of different tones or layouts. The fundamental goal of insert cards is to capture a customer's personal email address in order to continue to market your products. Keep in mind a huge mistake that sellers often make is the attempt to use card inserts as a tool for review mining. This process is now strictly forbidden by Amazon.
This could mean more sales and growth for your Amazon business. That's the goal, right? Start advertising today and see where it can take you!