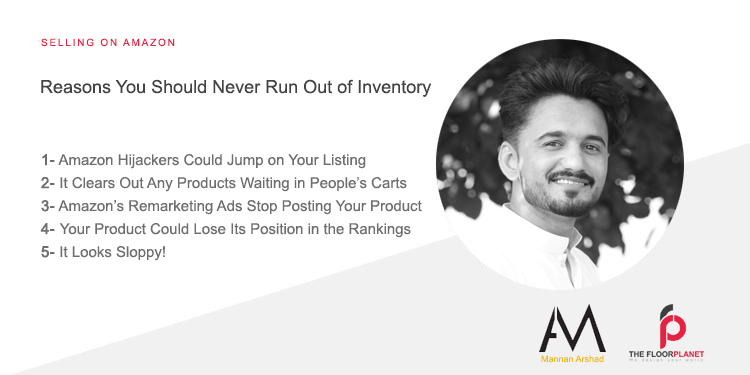 1 – Amazon Hijackers Could Jump on Your Listing
This one should be obvious from this article. Amazon hijackers can and will take over your listing, no matter how big you are. And even if they aren't really cutting into your sales because you're out of stock, they can do a lot of harm to your brand. Often, Amazon hijackers are overseas, so shipping times take a huge hit. Also, if it's not the exact product that you're advertising, you may end up with some bad product reviews!
2 – It Clears Out Any Products Waiting in People's Carts
One thing that I think a lot of seller fail to realize about Amazon shoppers is that often they don't buy products they're interested in right away. They just add those products to their cart. Then, later on, when making another purchase or they decide to go ahead, they check out with the cart and buy your product. Anything that can affect the availability or even the price of the product waiting in the shoppers cart will automatically remove it and place it in "saved for later". AKA "Saved for later: where good products go to die!"
Eventually, this ends up hurting your conversion rate as it's unlikely they'll add your product again. At least not right away.
3 – Amazon's Remarketing Ads Stop Posting Your Product
In addition to your product getting stripped out of shoppers carts, your product stops showing up in remarketing ad cookies. You might not be familiar with that term, but consider the last time you checked out a product page on Amazon. And then, not even an hour later, you noticed Amazon pushing that product on you either on Facebook or a Google ad. The same thing happens to your products. But if you're product isn't available, Amazon's not pushing it. And you've got to start the whole thing over.
4 – Your Product Could Lose Its Position in the Rankings
When #2 and #3 happen, your conversion rates drop. And when conversion rates drop, you're signaling to Amazon that your product isn't worth being in a top search spot. That means you start losing place in the rankings and will have to start all over. This can be especially expensive if you used Jump Send to launch your product. You may have to do a promotional giveaway all over again!
5 – It Looks Sloppy!
Finally, you're trying to build a brand here. And nothing says "amateur" like totally running out of stock. Guess how many times Cards Against Humanity runs out of stock? I'm willing to guess NEVER. And that's a private label product that sells close to 10,000 units per month! Being in stock means being reliable.