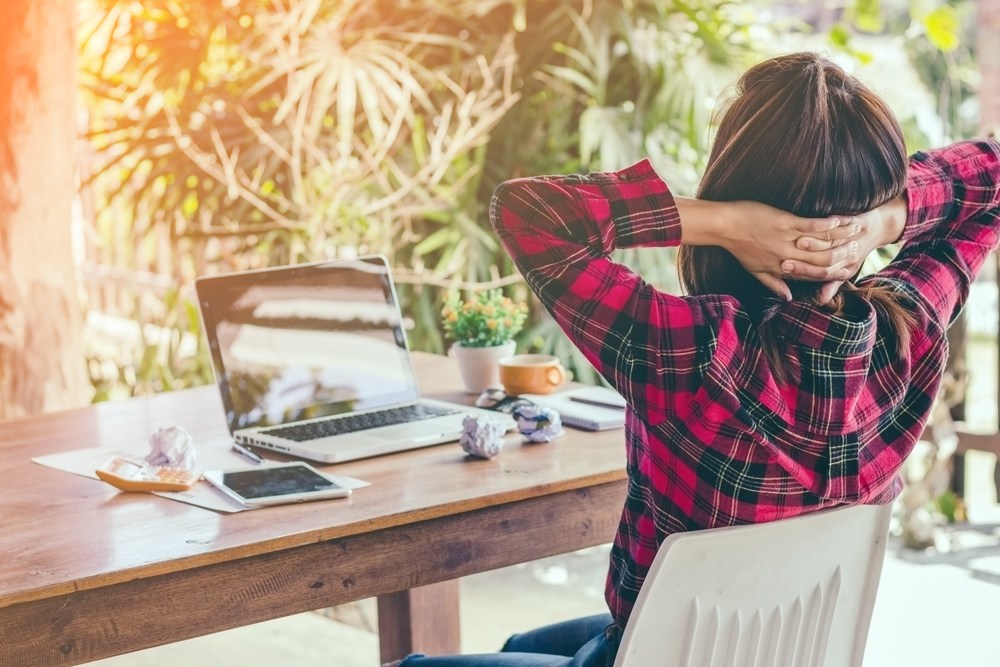 Wondering how to make money selling on Amazon? It's the the million-dollar question! After all, you're probably not starting to sell just for the fun of it. You want to see a profit in order to make the venture worth your time, energy, and investment.
The best part about selling on Amazon is that virtually anyone can do it. You don't have to be an expert in business or branding to get started. By now you've heard countless Amazon seller success stories, things like, "I'm making upwards of $50,000 a month", or "I turned a $600 investment into $60,000."
Many of these successful accounts are coming from people with no previous selling experience. Whether you're trying to turn your side hustle into a full-time business or just looking to supplement your income, there truly is serious money to be made selling on Amazon.
Based on our data and experience, we've put together few tips for you.
Tip #1: Understand How Amazon Works
We know joining the world's largest eCommerce storefront can be intimidating, especially for beginners. But if you want to know how to make money selling on Amazon, you have to understand how to sell on Amazon in the first place.
Many third-party sellers list products on the platform and sell them for a profit. Some buy these products directly from a manufacturer, while others buy up products at retail stores for a discount. Every Amazon sellers looks for market demand and then offers a product to compete for shopper purchases.
In order for people to find the products that they list on the platform, sellers use SEO tactics to improve their products' search ranking. Most sellers use keyword placement, sponsored ads, and targeted sales to boost their search ranking on the site. For shipping, many sellers use Amazon's FBA program to ship their product. It guarantees 2-day delivery to shoppers, and provides a competitive advantage over other products.
Tip #2: Find the Right Product
There may be hundreds of millions of products for sale on Amazon, but how many are actually making any money? Choose products that will move, not just sit stagnant and end up costing you money. Consider the following before you choose a product to sell on Amazon:
Knowledge of the Niche: While you may be tempted to pick some new-age electronic device or an Amazon bestseller, stop to take into account your familiarity with the product and its intended buying pool. If you don't know anything at all about it, do you really want to be tying your potential profit to it?
The Market: It's simple supply and demand, really. Will there be enough interested buyers to make selling the product worthwhile? Although this can be hard to judge at times, more obscure items usually don't move enough to result in a healthy profit. For sustained profitability, explore markets that are always strong, like sports & outdoors, baby items, tools, or office supplies. Make sure there's enough volume to meet your desired income goals.
Fads: Keep in touch with trends to see what the latest-and-greatest item is and capitalize on it, just like Brock Johnson did with solar eclipse glasses back in the summer of 2017. Fidget spinners are another great example of a fad that went viral and made some sellers a lot of money. But remember, fads die off just as quickly as they came up, so timing and inventory management are crucial. For those that ordered way too many fidget spinners and engaged in price wars with Chinese competitors, the result wasn't so lucrative.
Competition: Check out similar products on Amazon and see who your competitors are. Competing against national brands typically isn't advisable as brand recognition and loyalty still rings true even on Amazon. Chances are you aren't going to outsell a big, nationally recognized brand. This isn't always the case, but the risk is very high.
Your initial manual research will eliminate many products, but there's still going to be a huge product pool to choose from. How do you keep narrowing it down?
Tip #3: Have a Solid Business Plan
As you continue to discover how to make money selling on Amazon, it's beneficial to establish your own business goals right from the start. Is this a side hustle or a full-time venture into online retail? Your business plan will make your profit margin that much more important.
Similarly, are you going to be a one-hit wonder, or are you in this for the long haul? Since you're likely going to sell multiple items once you get the selling bug, be sure your business is scalable so you can grow with the market and not be left behind.
Knowing why you're selling and what you want to accomplish will likely change your approach. Take a good hard look at your plan and be sure all business partners are on the same page right from the start.
Understanding your selling model is equally important. There are several different approaches, all with their own fans and critics.
Popular Amazon Selling Methods
Some of the most popular ways to sell on Amazon are:
Retail Arbitrage: Purchase a product for a low price at a discounted rate from a retail store, boutique or wholesaler and resell it for a higher price
Wholesale: Buy items directly from the manufacturer and resell under the manufacturer's brand
Private Label: Purchase products directly from the manufacturer and sell them under your own brand
Merch By Amazon: Apply for the program to be able to upload a design and sell your product like you would on Etsy
You'll also want to dig deeper into the pros and cons of FBA vs. FBM. With FBA, you'll qualify for Amazon Prime shipping, be able to win the Buy Box more often, and not have to worry about fulfilling your own orders.
On the other hand, you're held responsible for paying FBA fees, and it can be more difficult to track your inventory. With FBM, you're directly in control over your inventory but held responsible for its delivery. Determine your method to simplify the selling process and focus on developing a successful and scalable business model.
Tip #4: Optimize Your Listing
When new sellers are figuring out how to make money selling on Amazon, many often believe it's only the product that matters. But in fact, there's so much more in play here.
Since online shopping takes away the physical experiences, like touch, smell and ability to pull something right up to your face for closer inspection, your listing copy and photos need to display and describe the product in great detail to bridge the gap.
Both are extremely important for selling success and are key ways to hit your desired sales targets. After all, you only get paid when someone buys something! And that makes listing optimization and using the right Amazon keywords crucial.
Professional Listing Optimization
Professional copywriting and photography services help new and experienced sellers alike. Putting your listing copy and photos in the hands of experts , it ensures your listing will be optimized in a way that maximizes your ranking and purchasing potential.
See the most relevant high-volume keywords for your product and find the low-hanging fruit with high-opportunity keywords that your competitors aren't targeting in their listings. The better you position your product with high-ranking keywords, the more you'll boost your visibility. In the crowded Amazon marketplace, visibility is everything.
Tip #5: Increase Your Product Ranking
Even if you find a great product and optimize your listing, you still aren't going to get sales unless you can rank. High-ranking products are the ones appearing on Page 1, and that's what Amazon shoppers are looking at. In fact, this 2017 buyer behavior study indicated that 70% of Amazon customers don't move past the first page of search results!
We covered how crucial using relevant, high-volume keywords is for your rank ability, but reviews also matter, although their future is a bit murky at the moment. Positive reviews make it more likely people will purchase, and sales have been shown to benefit ranking.
If Lady Luck is on your side, everything might naturally go your way. But chances are you're going to have to work at improving your ranking, and there are things you can do to gain a competitive edge.
Giveaways
Targeted giveaways are done to project your listing to Page 1 for a major keyword, with the end goal of increasing your organic sales.
We usually recommend running a giveaway for 7-10 days. This allows Amazon to recognize the sales but still limits the number of items being given away.
PPC
Pay Per Click, or PPC, is a type of sponsored ad. Set a daily budget and bid on a click price to have Amazon post your listing as an ad for targeted keywords. You won't pay anything unless the ad is clicked on by a shopper, but note that someone can click on your ad and still end up not purchasing.
Once your ranking improves, an optimized listing and good reviews can help you maintain it.
Don't expect to be an expert right away. Use the many resources and software available to you to make smart business decisions. Decide before your first launch if selling will be a side hobby or the primary source of your income.
Once you get going, even if your listing is ranking well, there's no guarantee it'll stay that way. Continually check up on the competition and research the market to determine what buyers want. Staying profitable may include adjusting your price point or even making changes to your physical product.